Faces of the Campaign is an ongoing series featuring our key organizers and stakeholders involved in "Put A Price On It, D.C." Our coalition of 80+ organizations is comprised of racial justice activists, union workers, health advocates, moms, dads, kids, retirees, and business-owners alike. Clarissa Libertelli is a summer intern for the campaign. Here's her story.
What is your name and what do you do?
My name is Clarissa Libertelli and I'm a part of a team of interns working on behalf of clean energy and environmental justice in DC.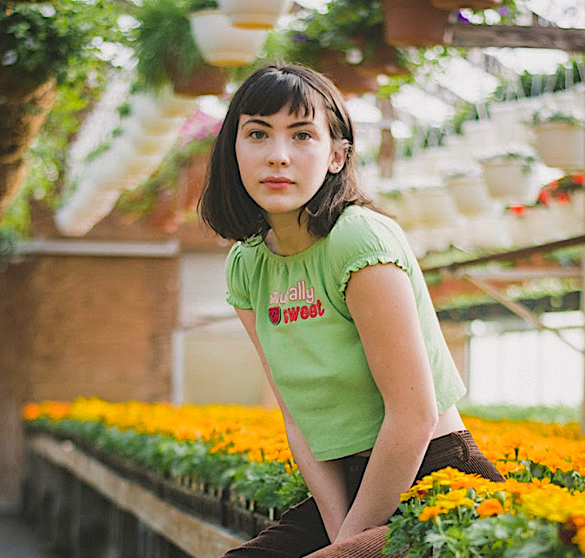 What woke you up to the climate crisis?
I was raised by two environmental activists in the DC area, so I've always been passionate about environmental activism. Studying the environment and politics at the University of Vermont, as well as seeing how the Trump administration addresses (or fails to address) environmental and social justice issues, has increased my sense of urgency.
Why does supporting equitable clean energy policy in DC matter to you?
I read recently that by 2050 possibly all the summer days will be over 95 degrees. That's scary as a DMV resident and as someone with poor body temperature regulation!
How is this campaign different from other environmental campaigns you've experienced in the past?
Too often liberal environmentalism fails to address issues of equity and environmental justice. I feel that CCAN's policy is a bipartisan answer to the intersectional effects of climate change.
How has climate change impacted your own community?
I joke with my friends that you can always tell when you're in the city because the sky at night is orange from air pollution. Also, as a Maryland resident, I'm aware of how climate change and rising temperatures affects the already delicate Chesapeake Bay ecosystem.
What was your favorite moment in this campaign?
It's been particularly rewarding to interact with enthusiastic and supportive DC residents who can clearly see the potential the policy has in their communities, as well as to represent CCAN in solidarity with other important movements advocating for the disenfranchised. Also, it was fun to be memed.
Tell me about a time you've witnessed community power.
Agitating on behalf of racial justice on my college campus, I've seen firsthand how organizing locally has the potential to hold leadership directly accountable, give voice to minority groups, and empower young activists.
What was your biggest accomplishment on this campaign?
So far, I've had the most success directly interacting with DC residents through petitioning and community events.
One word summing up your experience with this campaign:
Energizing
If you were a fruit, what kind would you be?
I would be a pomegranate!