About the Team
In late 2015, the District's leading environmental organizations came together around a bold vision for climate action in the nation's capital.
---
About the Coalition
The DC Climate Coalition is comprised of environmental and justice advocacy organizations, faith groups, unions, consumer advocacy organizations, D.C. businesses, and more:
350 DC; 730DC; Arcadia Power; Audobon Naturalist Society; CCAN Action Fund; Chesapeake Climate Action Network; Citizens' Climate Lobby DC Chapter; DC Consumer Utility Board; Greentel Group; Green Compass LLC; GRID Alternatives; Integral Group;  Interfaith Power & Light (DC.MD.NoVA); Metro DC Democratic Socialists of America; Moms Clean Air Force; Sierra Club DC Chapter; Vote Solar
Read the coalition bylaws here.
Read the coalition letter of support for the Clean Energy DC Act here.
---
Supporting Voices
Interfaith Power & Light (DC.MD.NoVA)
Maddie Smith
"Faith communities understand the importance of doing our part locally to combat climate change, whether that be by advocating for equitable climate policy at the Wilson Building or by greening their congregations and going solar. Now, more than ever we need moral leadership on climate for the sake of Creation and future generations, and DC can lead the way."
---
U.S. Climate Plan
Evan Weber
"For too long, fossil fuel CEOs have made all of us bear the costs of the climate crisis while they continue to pad their pockets. Now, they've shown they'll do anything — even threaten the fabric of democracy itself — to make another buck. While they and their allies revel in their control of Congress and the White House, the real representatives of Washington, D.C. — its people — are saying: enough is enough. It's time to make them pay."
---
SEIU 32BJ
Judith Howell
"The human race needs to understand that planet earth is our collective home. When we deny climate change, we allow corporate greed to perpetuate injustice. Working class and poor people suffer the most consequences."
---
Americans for Transit
Sigute Meilus
"Americans for Transit is proud to support this campaign because D.C. cannot wait to take serious action in curbing the effects of climate change. To do that we need to transition to clean, renewable energy as soon as possible. This policy will also support cleaner forms of transportation and provide funding for important efficiency initiatives. Together we can create a local green economy for everyone."
---
Citizens' Climate Lobby
Stephanie Doyle 
"The Citizens Climate Lobby is dedicated to building the political will for a livable climate, and Congressional action will be needed to avert climate catastrophe. By making the hometown of Congress a leader on climate we hope that the federal government will follow our lead."
---
D.C. Divest
Hayden Higgins
"In 2013 I got involved in local DC organizing as part of a campaign to divest the city from fossil fuels. Now that we don't invest directly in fossil fuels, it's time to stop using them, too. A just transition to a low carbon Washington will cement our city's status as a climate leader, clean the air we breathe today and protect generations of Washingtonians to come."
---
Moms Clean Air Force
Payal Shah Martin
"Pollution harms our kids and our communities. As a parent, I aim to make the world a better place for my kids to live. The DC Council should do the same for every DC resident."
---
Ipsun Power
Joe Marhamati
"Climate change is a global problem. To recarbonize fast enough to avert the worst disruptions, action is required everywhere, at all levels. Ipsun Solar applauds the Clean Energy DC Act. As a mission-driven, DC area-based solar energy contracting business, we are eager to help solarize more homes and businesses in the District. The Clean Energy DC Act sets out bold renewable energy goals on a clear timeline, signaling the importance and urgency of getting on track and demonstrating strong leadership. Through PPAs, consumer-owned solar installations, and community solar projects, we look forward to helping fulfill DC's clean energy targets."
---
ONE DC
"Under the ONE DC People's Platform, we fight for the right to wellness for people and the Earth AND transparency, accountability, and participatory democracy. Joining the DC Climate Coalition is a step toward creating a healthy environment for DC residents, especially those hardest hit by climate change — black, working class, long-time DC residents."
---
Neighborhood Sun
Gary Skulnik
"Neighborhood Sun is thrilled to be part of this amazing coalition that has led the way for real climate change and climate justice solutions for the rest of the country. We don't have time to wait for the federal government. We need to lead at the local level. As a DC area business dedicated to building stronger communities and providing solar access to everyone, not just the select few, Neighborhood Sun is committed to doing what we can to advance clean energy and climate solutions in DC with the DC Climate Coalition."
---
Jigar Shah
Co-Founder, Generate Capital
"I enthusiastically join the DC Climate Coalition because a strong and fair clean energy policy is the critical accelerator of our energy transition. We need to transform our energy systems to achieve maximum efficiency in order to support a growing global population rising into the middle class. No policy is more promising or immediate than the Clean Energy DC Act — and no place is better positioned to lead the way than the District of Columbia."
---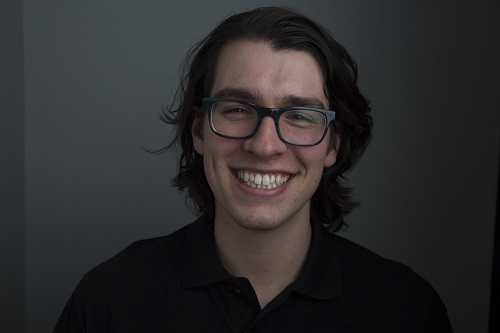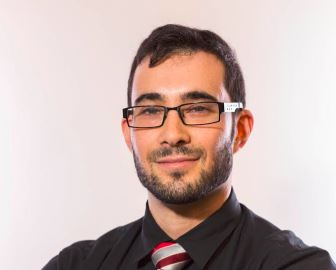 Tim Ryder and Spencer Schecht
Strategic Director, Green Drinks DC; Director of Partnerships and Outreach, Green Drinks DC
"Green Drinks DC is working to build a vibrant and engaged environmental movement in our nation's capital and we see the Clean Energy DC Act as a key effort to elevate DC as a national environmental leader."
---
Contact Us
For general inquiries, email info@carbonpricedc.org
Office information:
Chesapeake Climate Action Network
6930 Carroll Ave, Suite 720
Takoma Park, MD 20912
Phone: 240.396.1981
Fax: 888.428.3554