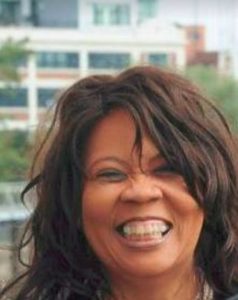 We are pleased to announce that Brenda Lee Richardson, activist and resident of Ward 8 in Washington, D.C., has joined the "Put A Price On It, D.C." movement as campaign co-chair. Thank you, Brenda!!
Ms. Richardson is an eco-feminist and has been working on welfare reform, environmental justice, economic development and health issues for the past 25 years.   
She currently serves as the Interim Managing Director of the Earth Conservation Corps. Their work has restored the Anacostia River ("the forgotten river of D.C."), reintroduced bald eagles to the capital, planted trees and, most importantly, transformed the city's youth into stewards of the environment.  She is also the President of Chozen Consulting, LLC, a consulting company that focuses on community engagement, facilitation, training, board development and government relations, and is the Principal for "Women Like Us," an initiative that focuses on design thinking for women.
Formerly, Ms. Richardson was the Deputy Chief of Staff for Councilmember Marion Barry.  Ms. Richardson also served as the Managing Director of the Metropolitan Dialogue, a group of people of faith who met monthly to discuss civic issues in D.C., for many years.  From 1995 to 1996, Ms. Richardson was the Director of Resident Services for the D.C. Housing Authority, and prior to that, she was the Executive Director of the Anacostia/Congress Heights Partnership.
Read more about her work here, or watch the video below about how her work with Earth Conservation Corps inspires young people to care about environmental issues and follow her lead. 
We're glad to have her on board!


Ms. Richardson is currently a board member of the Blue Alley Youth Orchestra and Chair of Georgetown University Hospital's Lombardi Cancer Center Community Advisory Group. She is a former board member of A Greater Washington, Anacostia Watershed Society, Congress Heights Main Streets, DC Public Library Trustee, DC Water Trustee. She has a B.A. in Political Science from the University of Michigan and a Master's of Social Work from the University of Maryland, Baltimore.