Written by Olivia Kuykendall and Maria Zlotescu
What is one thing every child deserves? The chance to grow up in a world free from worries of climate change.
On July 14, Moms Clean Air Force held its annual "Play-In For Climate Action" in Washington D.C. to fight for that chance. Dozens of eager climate activists filled the Upper Senate Park to advocate for a cleaner future. Attendees came from as far Texas to listen to speakers discuss the fate of our planet.
The event featured speakers of all ages to highlight that our climate is an issue that that will affect the present and future generations. Moms Clean Air Force offered plenty of activities to engage families. Children played with parachutes and bubble machines while families attempted yoga and dozens of other activities. The events made the rally not only a political event but a community one bringing together strangers united by a common cause.
Parents at the rally were not all fearful of their children's future — they were hopeful. Hopeful that their children could one day have healthier water and cleaner air.
The experience made me hopeful, too. Many listened to our Put A Price On It campaign testimonies and were interested in getting involved. Plenty thanked me for my time, expressing the importance of advocacy in the fight for cleaner air. One attendee even expressed the importance of the involvement of young people in the climate action movement.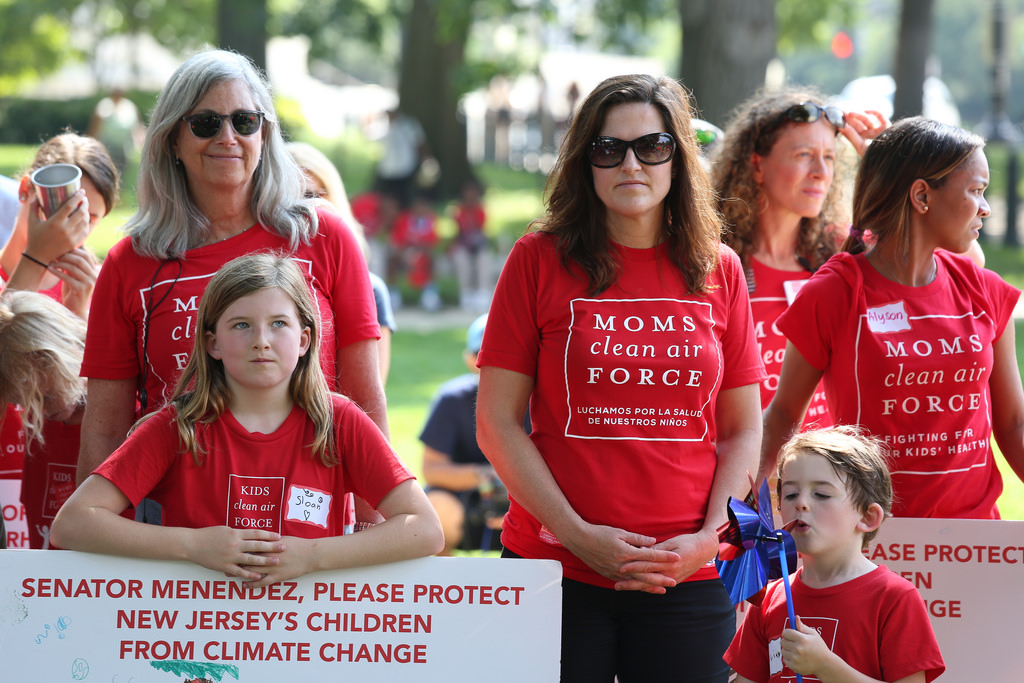 While young people are important, today's parents are raising the next generation of voters. Children who see their parents involved in activism are more likely to follow. The children who attended the event today are the environmental leaders of tomorrow.
During the event, I also had the opportunity to sign up for "Dear Tomorrow" — a project where people share letters, photos and videos to their children, family or future self about their promise to take action on climate change. I'm going to write a letter to my little nephews. I want them to be able to visit the Potomac River like I did as a kid.
As we left the event, many rally-goers went to meet with their senators or representatives. I am confident that their meetings went well because I saw their passion and dedication with my own eyes. It gave me energy.
As Moms Clean Air Force fights on the national level, let us remember our local fight. Break out the signs, petitions, and phones. Let's put a price on carbon pollution in DC. Not just for us. For the kids.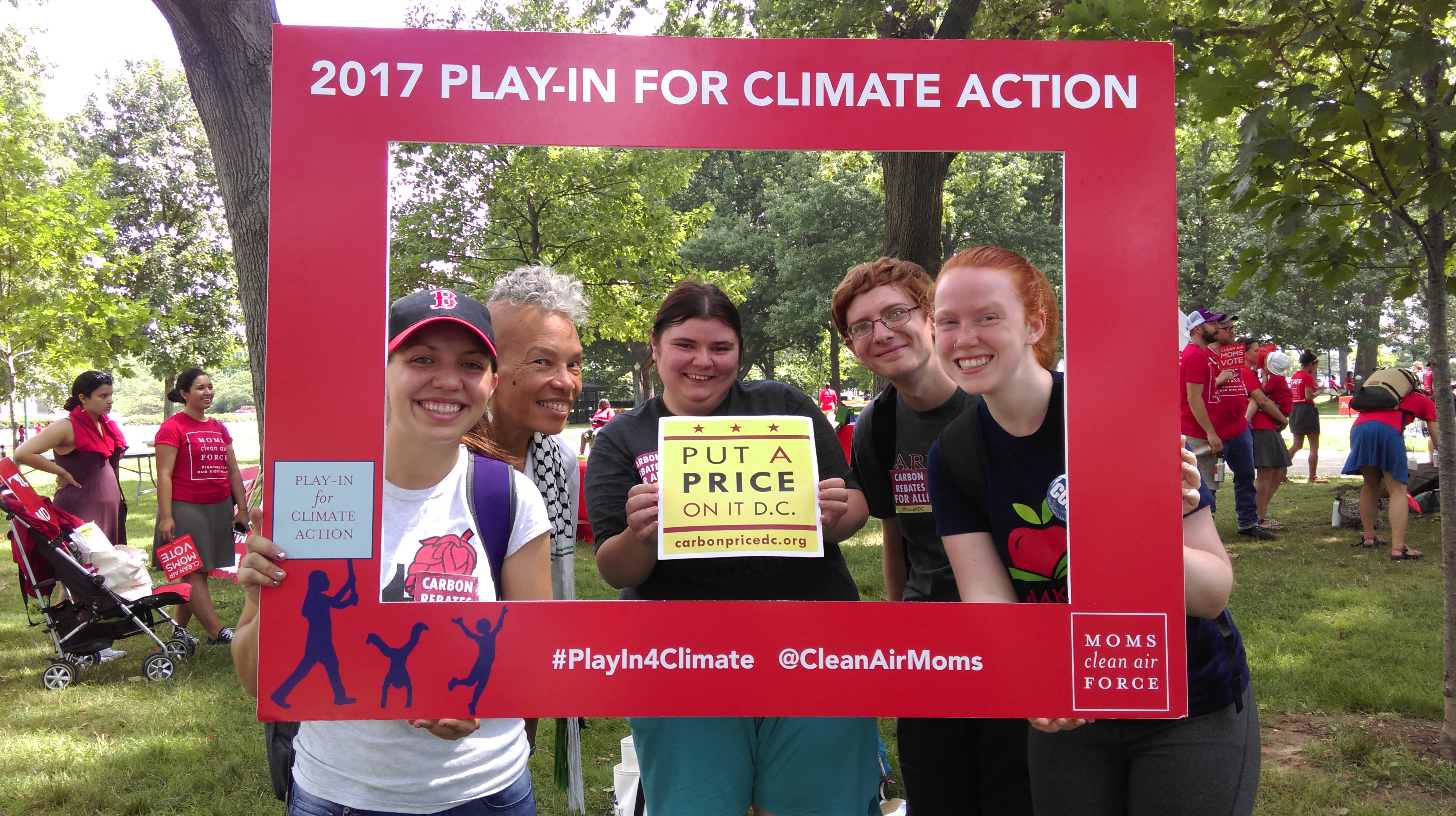 Photos courtesy of Moms Clean Air Force.