Saturday, Apr 29, 2017
9:30 AM – 3:00 PM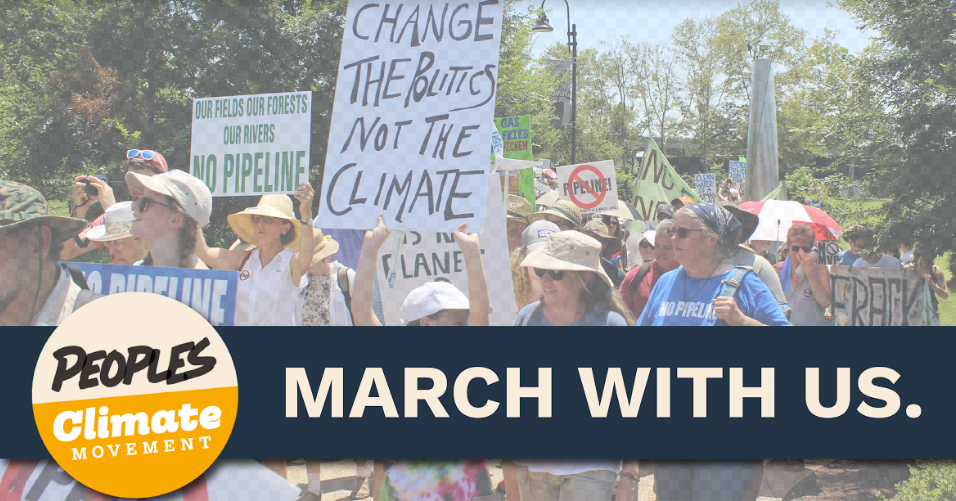 Join us at the Peoples Climate Mobilization and help us grow our campaign to put a price on carbon in D.C.!
The People's Climate March for Climate, Jobs, and Justice is just around the corner. On April 29, we need to make a big show of support against Donald Trump's polluting agenda. This will also be an unbeatable opportunity to grow our local climate movement and advance the campaign to "Put A Price On It D.C."
We plan to seize this moment — but we need your help! Join us and help us grow our base at the Peoples Climate Mobilization.
During the march, we will be carrying signs in support of the DC carbon rebate campaign, gathering petitions, and performing a fun skit about the policy. We need a lot of folks in the crowds calling for action on this solution! It's time to hold polluters accountable for environmental injustice by making them pay carbon rebates to all DC residents. Volunteers will be meeting at Protein Bar near Capitol Hill before heading out to march.
What: Join us to build support during the Peoples Climate Mobilization
When: Saturday, April 29, meetup between 9:30 -10:00 a.m.
Where: Protein Bar, 398 7th St NW, Washington, DC 20004
Event Contacts: Jeremiah Lowery, jeremiah@chesapeakeclimate.org, 240-475-4009; Camila Thorndike, camila@chesapeakeclimate.org, 541-951-2619
Click here to RSVP on Facebook
RSVP